Safeguard Your Brand
with Best-in-Class
DMCA Professionals
Whether you are a budding content creator or a thriving entrepreneur, we are here to help you.
Our Services
What
We Do
Versatile, affordable, and customizable solutions for professionals in different fields
Software/App Takedown
Our experts use advanced AI algorithms to monitor and remove cloned apps and potentially malicious apps.
Instagram DMCA
Our experts scan the internet to identify and remove any unauthorized use of your content, products, and brand identity.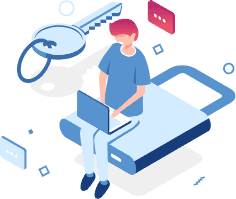 Online Course DMCA
We work round-the-clock to safeguard the intellectual property rights of online educators and course creators.
Online Stores/Physical Products
A dedicated team of DMCA experts tracks, identifies, and removes all duplicate products on various online stores.
Get Started Today
Protect Your Content & Products
with Our DMCA Experts
From content creators and artists to software developers and entrepreneurs - we've worked with professionals from various industries for dmca takedown services. Our dedicated team uses cutting-edge technology to identify potential copyright violations. We also take care of routine tasks such as issuing takedown notices and responding to counter-notices.
Price List
Our
Pricing
We offer various pocket-friendly and affordable dmca takedown plans to suit your budget and requirements.
Professional
Small Business
Enterprise
Large Organizations
Blog
Latest
Posts
When, while the lovely valley teems with vapour around meand the meridian sun strikes the upper surface .
Testimonial
What
Our Clients Say
Our emphasis on client satisfaction and high-quality service has turned DMCA Masters into an industry-recognized name.